This post has nothing to do with lovely evenings spent around a fire pit or fabulous locations where I would like to place my next fire pit. But it is real and it is my life. My two daughters came home from school last week and my life is the laundry room. I know I should be letting them do it all and staying out of it.  But I am like the mom of the two-year old who can't stand to let their toddler set the table or make the bed. It is just so much faster to do it myself. The whole project takes a long messy week and would probably take two weeks for them to do it and lots of annoyance on my part so…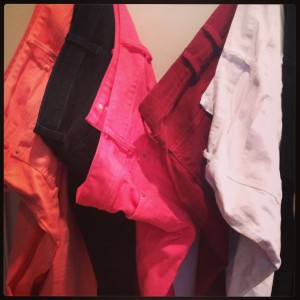 I feel like sysyphus. With all three of my children home for the summer, the laundry becomes a constant chore that I have not missed this past year.  I am so happy to have them all home, even with the mess and the tripled grocery bills, but it does take some getting used to.
The next post will be back to interesting food and fun around the fire pit, I promise!
Happy Summer! Joy