With a late Thanksgiving this year and one less week on the calendar between Thanksgiving and Christmas, the pace of the season feels positively frenetic, the faces on the shoppers a little panicked. For me, the shopping, poker evening and other gambling game, and gifting are over, so I can just focus on the merrymaking. I am thinking of sprucing up my cocktail party game. I will admit to being truly uninspired when it comes to making salty, delicious little bites. They look great in pictures and recipes but inevitably, by the time I have finished making dinner and dessert, I can't be bothered to do more than put out a piece of cheese and some nuts. Pathetic, I know. Even when I throw a party that is all about the cocktails and snacks, I fall down on the job. Homemade pizza cut into little squares is about as fancy as I get. Once, for a truly epic party-probably New Year's Eve- I made thinly sliced filet on little homemade parker house rolls. That was the peak and I have yet to return to it!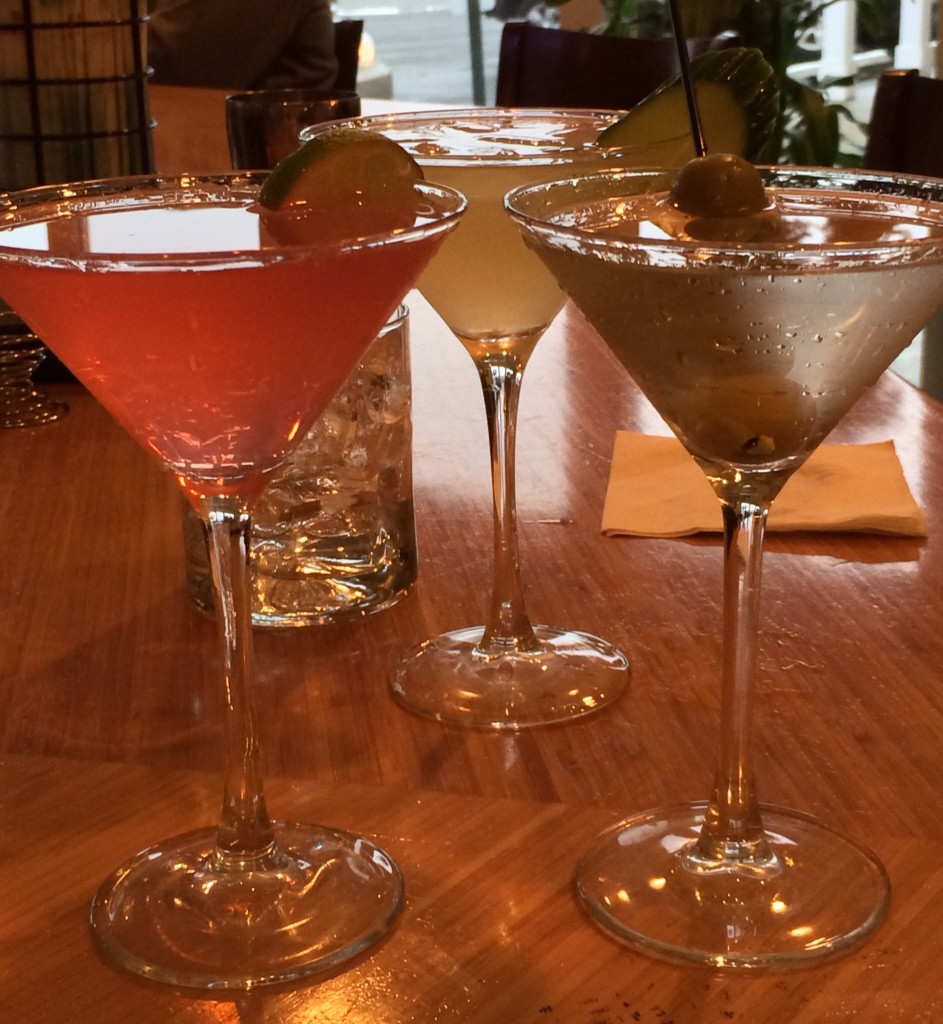 I gave over an afternoon to the cause and tested a few cocktails with girlfiends. We did not try anything particularly seasonal- I am not keen on creamy peppermint drinks or overly sweet red concoctions. Instead we stuck with the classic, a three olive martini, a gin gimlet and a cosmo. I've noticed that if you spruce up the liquid party and then nobody will care that all they ate was pita chips and hummus and not much else. Fancy, signature drinks seem to be all the rage and that would be quite a fun project. This morning's NY Times food section is full of interesting drinks (and a few yummy snacks). Maybe I need to invite over a few friends to help me try a few and taste- who's in?
A delicious cocktail just might be the perfect little helper for Santa!
Happy Holidays, Joy